QUALITY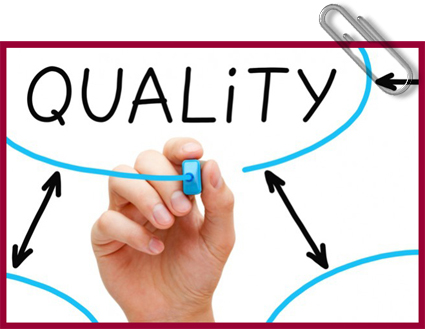 Strict quality assurance system is being followed in all our departments and Total Qulaity Management is applied to streamline and all the procedures and practices in operation to achieve high standard of efficiency. Contionious efforts are being made for improvement of materials technology and equipments to give best quality products at the most affordable prices. The materials supplied by us are as per the norms tested by Goverment recognized laboratories.
Quality Policy
We strive to supply commendable products satisfying customer's requirement by following factors :

•  Creating awareness of quality requirement
•  Implementing quality system at all levels
•  Promoting a work culture that aims at continual improvement of product-line
•  Complying with all regulatory requirement that govern our business

Our persistent pursuance to take the quality of our product to a new height of recognition has brought us huge acclamation and today we are considered as a trustable exporter and leading supplier of stainless steel and nickel alloy products. Some reasons that make us the market leaders are : 

•  International quality standards 
•  We offer MTC, IBR TC, Lab, TC from Government App, Lab with third party Inspection
•  Provision for third party inspection
•  Team of proficient expert 
•  Precision engineered products at economical prices
Our Excellence...

Quality is our prime concern. We are able to maintain high quality standards through our committed personnel and sound infrastructure. We ensure that finest quality material is used for our products. For ensure the quality of each material, we are providing Materials Test Certificate along with supply. Our team of experts maintain a vigil on the quality of the products. Every single piece is attached with test certificates and reports. We are continually improving our quality to serve our clients better.

Our Facilities...

We have a sound infrastructure. Our spacious warehouse has the capacity to store large quantities of products. We possess a team of experts who are sourcing products of international standard to keep abreast with the global markets. Our quality professionals have served as a beacon not only for us but also for the entire industry in establishing top-notch quality standards.